Hollow , is located in Royal Fort Gardens and represents the planet's history and evolution through time.
This Public artwork is created by conceptual artist Katie Paterson and architects Zeller & Moye.
Spanning millions of years, Hollow is a miniature forest of all the world's forests, telling the history of the planet through the immensity of tree specimens in microcosm. This immersive piece of architecture brings together over 10,000 unique tree species,including petrified wood from the earliest forests that emerged over 390 million years ago; a sample from the oldest tree in the world, and some from the youngest and near-extinct species.
Forming the inside in all directions, the untreated wooden pieces are organised in an organic yet precise manner specific to the origins, types and characteristics of the wood. Shifted and staggered to each other, thousands of blocks conjoin to form one immense cosmos of wood producing textures, apertures and stalactites.  Inside Hollow, light filters through apertures in the ceiling, suggesting sunlight radiating through a forest.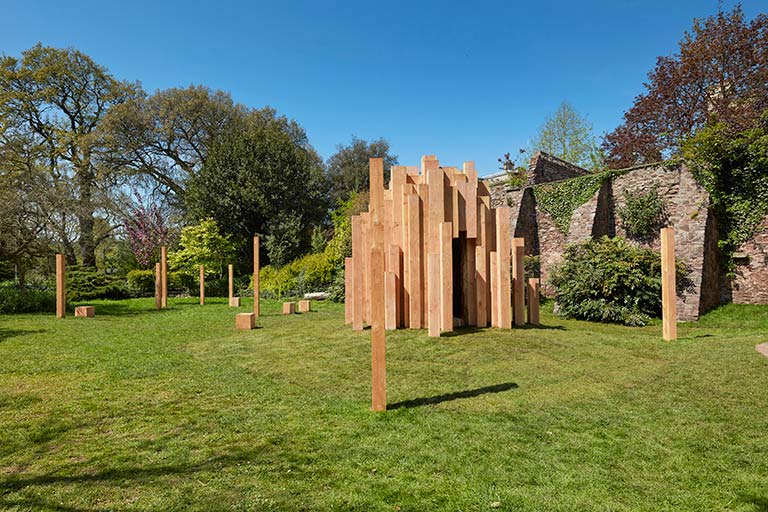 ---
Image Courtesy of : Zeller & Moye http://zellermoye.com/
and Katie Paterson  http://katiepaterson.org/portfolio/hollow/